Weldon Teaches Optimizing Your Performance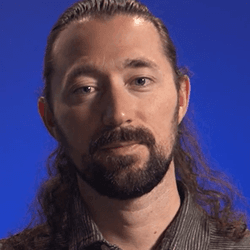 Weldon Green
The Anxiety Monster
Lesson 3
Weldon breaks down a mental state that gamers commonly struggle with, covering topics such as:
Different types of anxiety and the unique way it affects gamers

Healthy coping mechanisms for handling anxiety

Anti-choking techniques - understanding how your brain learns new skills and how anxiety disrupts your execution

Ways to effectively train for main stage including embracing chaos and repetition

Performance hacks that can help you perform on-stage

Aimlabs Challenge
Use Weldon's "embrace chaos" approach to challenge yourself during practice. In your next ranked game, deviate from your usual comfortable practice space while trying to maintain the same level of performance. This could be adding audio distractions, moving to a new space, or implementing other forms of handicap for yourself to simulate the environment of a stage game.
"Find a way to talk yourself into being the underdog because that way you can play fearlessly."