Fruity Teaches Rocket League Fundamentals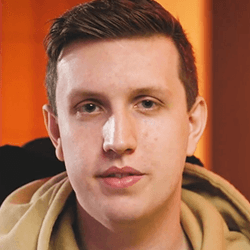 Fruity
Fruity teaches you the relationship between car control and ball control, highlighting:
How improving your car control will also improve your touches and ball control

The different forms of dribbling

How to shoot the ball using different approaches and angles

The importance of coming up with your own play combinations

Finding balance in identifying your goals and playstyle

Aimlabs Challenge
In this video, Fruity highlighted the importance of developing your own playstyle as you begin to build experience and hours in the game. Choose a replay of a recent game you played and take note of the way you're playing. Are you primarily playing on the ground or in the air? Are you consistently getting touches in the mid court or do you notice any patterns in where you're positioned on court? What do you like or not like about your play? Use this evaluation to move forward as a player.