Fruity Teaches Rocket League Fundamentals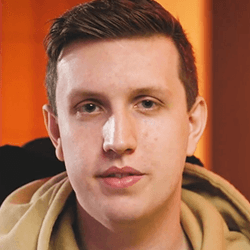 Fruity
In-Game Settings (Controller vs. Keyboard)
Lesson 2
Fruity goes through the advantages and disadvantages of playing on controller vs. keyboard, including:
Fruity's own settings and the importance of finding the most comfortable settings for you

The commonly accepted characteristics of each input and how they impact your gameplay

Adjusting your controller settings to boost your performance

The different areas of customizability in Rocket League and how you can use them to maximize your personal performance.

Aimlabs Challenge
This segment had Fruity show you his own personal settings and explain his reasoning for each. How do his settings differ from your own? In a low-stakes game mode, try adapting to some of Fruity's settings to see how they feel since they might unlock something you've been missing out on. Remember - at the end of the day, settings are all about making you feel comfortable when you play.