Fruity Teaches Rocket League Fundamentals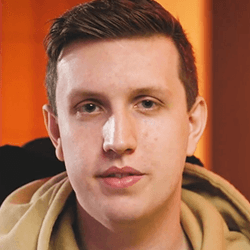 Fruity
Rotations and Positioning
Lesson 7
Fruity teaches you how to improve your in-game rotations by:
Covering more of the field through effective tracking of teammate positions

Helping you understand how teammates can help each other facilitate rotations

Tracking locations of the boost pads and their spawn timers

Predicting ball movements and trusting your teammates

Aimlabs Challenge
One of best ways to improve the consistency of your rotations is to know where the ball will be and position yourself before it gets there. Make this your focus throughout your games this week, paying close attention to the trajectory of the ball when it's touched by another player. Remember - if a teammate is already there, you may not need to rotate to the ball right away but instead put yourself where you think your teammate is going to hit it.