Fruity Teaches Rocket League Fundamentals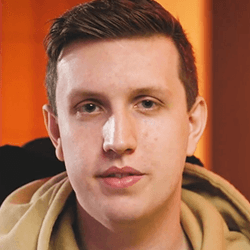 Fruity
Fruity teaches you secrets that helped him climb the ladder, such as:
Techniques for minimizing the number of mistakes you make during a game

How to best capitalize on your opponents mistakes

Outlining common mistakes players make across different skill levels

His approach to following the competitive meta and adapting to it

Aimlabs Challenge
Fruity's simplified approach to ranked is all about noticing and punishing mistakes. For this challenge, use your next 3-5 ranked games to pay particularly close attention to the actions your opponents are taking, rather than yourself. Remember - step 1 is recognizing any mistakes from your opponent, and step 2 is figuring out what you can do to act on that recognition. This will take time, so start with step 1 and build your way up.