Fruity Teaches Rocket League Fundamentals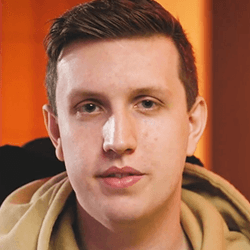 Fruity
Fruity teaches you how to properly manage your boost by:
Avoiding tunnel vision on securing big pads

How to efficiently gather boost while moving around the map

Understanding the value of being supersonic (maximum speed)

The value in thinking quickly and being confident in using your boost properly

Aimlabs Challenge
In this lesson, Fruity gave you valuable tips on how to manage the most important resource in Rocket League. In your next 3-5 ranked matches this week, make efficient boost usage your primary goal during these games. If you can already do this consistently, challenge yourself to make high-impact plays with your boost such as going for bumps, demos, and touches following Fruity's advice.