Fruity Teaches Rocket League Fundamentals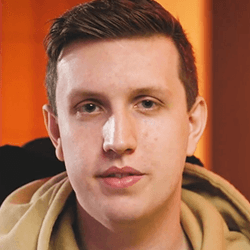 Fruity
Fruity shows you the mechanical foundations of Rocket League, including:
Basic mechanics and drills for manipulating the ball on the ground

What aerials are and how to work your way up to more complex plays

Understanding boost and its applications

Effective ways to utilize custom training and ways to practice your car control

Aimlabs Challenge
In this segment, Fruity covered many different mechanics and showed you useful ways to practice them in order to build up your muscle memory. Starting small, identify which mechanics he demonstrated that you still aren't too familiar with. Spend 10-15 minutes each day this week warming up those mechanics in freeplay or another low-stakes game mode.