Fruity Teaches Rocket League Fundamentals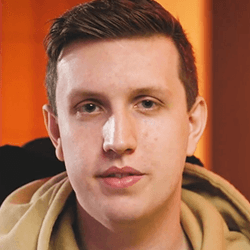 Fruity
Fruity teaches you how the right mentality can help your gameplay by suggesting ways to:
Be a more reliable teammate

Build your teammates' confidence in themselves and encourage better communication

Keep frustration and tilt out of your gameplay

Make the game more fun for you and your teammates

Approach VOD review and look back your mistakes to grow from them

Aimlabs Challenge
While it can be easy to take your frustrations out on others, this final challenge is all about taking Fruity's advice by remaining a positive force within your team. Whenever you find yourself having a tough match, work on encouraging your teammates and trying to help them build confidence to improve your changes of a comeback. This won't always work, but being a consistently positive influence for your team will improve your long-term consistency and help you win more ranked matches.