Fruity Teaches Rocket League Fundamentals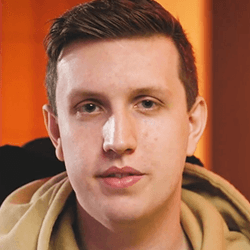 Fruity
In this chapter, Fruity goes through the different game modes in Rocket League by highlighting:
The characteristics of each game mode

How pro players like Fruity utilize different game modes to practice different skills

The importance of trying out different game formats to help you find the ones you enjoy the most

A play-by-play breakdown of high-level play in each game mode

Aimlabs Challenge
This lesson highlighted the variety of game modes that Rocket League has to offer. In your play time this week, dedicate 1 day each to 1v1s, 2v2s, and 3v3s and evaluate which game mode you enjoyed the most. Did your experience line up with Fruity's recommendations for the benefits of the different game modes?