Fruity Teaches Rocket League Fundamentals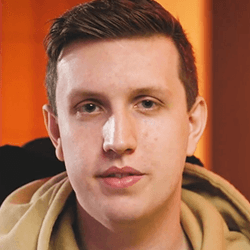 Fruity
Meet Your Coach: Fruity
Lesson 1
Fruity recalls his past esports experiences and the start of his professional career, touching on:
Denmark's cultural affinity for esports

His first competitive experiences and how they helped him build towards a pro career

The experience of winning DreamHack and the journey he took to get there

His preparation for playing on-stage and the importance of staying calm under pressure

The importance of dedication and intentional practice

Aimlabs Challenge
Players of all levels can benefit from competitive experience. In this next week, challenge yourself to find some form of Rocket League competition to participate in - this might be building up to a casual competition with friends or registering for an online tournament. As Fruity emphasized in this module, everyone has to start somewhere.