GarrettG Teaches Pro Competitive Rocket League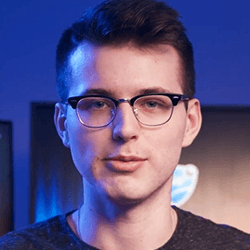 GarrettG
Garrett teaches you the importance of:
Taking the time you spend on the game seriously

Being critical of your mistakes even in victory

Addressing your bad habits and mistakes when you find yourself plateauing

Having the right attitude towards tilting

Aimlabs Challenge
Garrett's mentality is a big part of what has allowed him to dominate at the top levels of play for so long. For this challenge, find a replay in which you thought you played super well and comb through it to identify any small mistakes or errors you could have fixed. Developing this self-critical attitude towards your mistakes can help you build towards Garrett's winning mentality.