GarrettG Teaches Pro Competitive Rocket League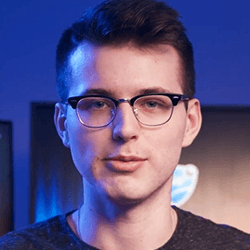 GarrettG
Team Communication
Lesson 7
GarrettG teaches you how to improve your communication and team synergy by helping you:
Understand what information is vital to communicate

Utilize communication to avoid double commits and team misplays

Recognize the massive differences between a coordinated team compared to a disorganized one

Implement communication practices GarrettG and his teammates use at the highest levels of play

Aimlabs Challenge
The importance of communication cannot be understated and now that you know some of GarrettG's best advice around it, you are ready to become a great communicator. In your next few matches, you should focus on communicating vital information. In this exercise, think critically about what information you're choosing to relay to teammates. For example, letting your teammates know you have no boost is important. On the flip side, informing them of every move you're making contributes to clutter that GarrettG mentioned avoiding. Take this challenge seriously and you will become a facilitator for all of your teams and take control of your ranked climb.