GarrettG Teaches Pro Competitive Rocket League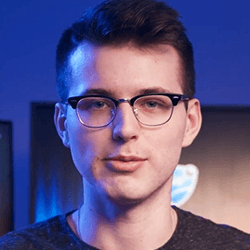 GarrettG
GarrettG covers his unique approach to analyzing replays by highlighting:
The importance of watching replays from your teammate's perspectives in addition to your own

What to pay attention to when evaluating your replays

An example of how Garett approaches identifying and addressing an issue in his own play

What to pay attention to when facing a new player or team

Aimlabs Challenge
For this challenge, take on Garrett's method for analyzing replays and look back on 2 matches (win or lose) that you recently played. Look through the replay from each member of your team's perspectives, making sure to "roast" yourself whenever you identify a moment where a decision you made might have cost your teammate. Take particular note of any patterns you identify.