GarrettG Teaches Pro Competitive Rocket League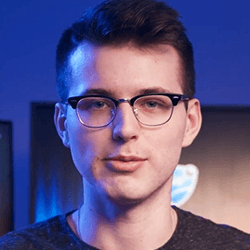 GarrettG
Optimal Positioning
Lesson 8
GarrettG teaches you how to be in the right place at the right time by:
Reading your opponents and predicting their movement

Helping you recognize good vs. bad positioning

Teaching you to avoid common pitfalls

Aimlabs Challenge
Look back on a replay of a recent match you played and use GarrettG's framework from this course to help evaluate your positioning. How often are you a part of the main play versus trying to execute something on your own? How mindful are you of your side of the pitch even while on attack? How often do you find yourself in position to make touches or follow up on teammate touches? Part of becoming a more complete player is being able to come up with thoughtful answers to these questions and work towards addressing them.