GarrettG Teaches Pro Competitive Rocket League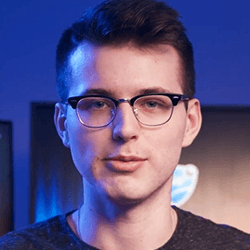 GarrettG
GarrettG's takes you through:
His preferred camera settings

The difference between different car bodies (Octane vs Flat body options)

Deadzone settings and the reasons for adjusting them one way or another

Sensitivities and his personal philosophy about the ball camera and free camera

Interface settings

Aimlabs Challenge
Experiment with the multiple settings that GarrettG has covered, and take note of any differences from your own. Taking it one setting at a time since fine-tuning these options for yourself is vital. For this challenge to have the most benefits possible, you should listen to how GarrettG describes the settings and use that advice to inform your setting decisions.