GarrettG Teaches Pro Competitive Rocket League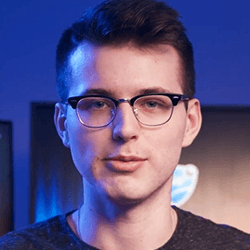 GarrettG
GarrettG's explains an often overlooked concept in Rocket League by:
Breaking down boost, boost pads, and boost economy

Teaching you how to manage your boost in different situations

Covering the importance of controlling the big boost pads on the field

Aimlabs Challenge
This lesson taught you GarrettG's best practices when it comes to managing one of the most important resources in Rocket League. In your next 3-5 matches, place special emphasis on staying mindful of your boost as it pertains to both yours and your opponent's playmaking capabilities. Work on controlling and denying the big boost pads, and log any differences you notice on how this affects your games.