AverageJonas Teaches Mastering Your Agent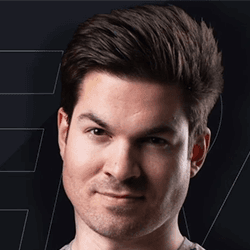 AverageJonas
Mastering Your Agent
Lesson 2
AverageJonas teaches you various aspects of agent mastery by outlining:
Everything that goes into achieving "Mastery" of an agent

The relationship between ability usage and gunplay in Valorant

His approach on learning creative ways to use agent abilities

Aimlabs Challenge
How well do you utilize your agent's abilities to set up your gunplay? Watch the replay of a recent ranked match you played and ask yourself these questions:
What tools does the agent you play have to impact the gunfights you take?

How often are the gunfights you take supplemented by ability usage?

Are there any gunfights you lost where you could've used an ability to increase your chances of winning?
This will help you identify patterns in your decision-making on this agent and help you see areas to improve on.