AverageJonas Teaches Mastering Your Agent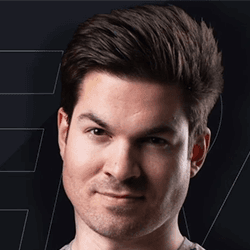 AverageJonas
Optimal Ability Usage
Lesson 3
Learn secrets behind Jonas' feared Sova lineups including:
The framework he uses to evaluate ability usage

An example of the 3 levels of mastery that many agent abilities have

A play by play breakdown of one of Jonas' 1v3 clutches focusing on ability usage

The importance of developing effective ability "mixups" particularly in higher level play

Aimlabs Challenge
Use Jonas's "3-levels of Mastery" framework to evaluate your own ability usage from a recent match replay. Whenever you see yourself using an ability, evaluate the amount of value you got from it. Perhaps you threw a Reyna Orb with the intention of getting information from enemies shooting at it, but neither you or a teammate could simultaneously peek off of it. In the long run, understanding how you deviate from "optimal" ability usage will dramatically improve your gameplay and help you avoid wasting abilities and holding them for too long.