AverageJonas Teaches Mastering Your Agent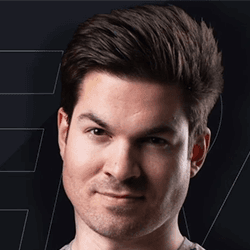 AverageJonas
Learn more about AverageJonas' claim to fame and how he built a die-hard community of agent enthusiasts, including:
How he built his brand alongside the development of the esports industry

Jonas's previous experience in other esport titles

His dedication to becoming a Sova specialist and approach to unlocking the agent's true potential

His unique use of lineups within his content creation

Aimlabs Challenge
Choose an agent you frequently play or really want to learn for this week. Look up 1-2 POV VODs of full matches played by a pro player or popular streamer on YouTube, Twitch, etc. and follow them through the matches. Write down a few notes that are specific to their mastery of the agent (i.e. their ability usage, etc.) and work on implementing some of the things you notice into your games this week.