BrokenBlade Teaches Mastering Top Lane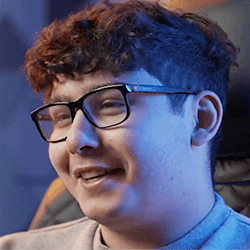 BrokenBlade
BrokenBlade teaches you how to control vision in the top lane by:
Showing you the most common warding spots in Top Lane

Teaching you what to do with the information your wards provide

The importance of hiding your wards placement from the enemy laner

Explaining how to track the enemy jungler with your vision

Showing you how to use your control wards efficiently

Aimlabs Challenge
Force yourself to start actively thinking about ward placement in winning matchups and losing matchups. If you are in a winning matchup focus on how you can maintain an aggressive control ward that can last throughout the entirety of the laning phase while also feeding you and your Jungler the most amount of information. If you are in a losing matchup then you should focus on how to protect yourself with a single control ward. Learning to spend less gold and maximizing efficiency of control wards is vital because of your low income.