BrokenBlade Teaches Mastering Top Lane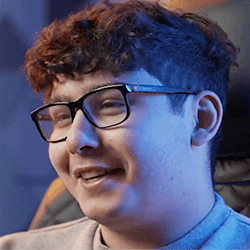 BrokenBlade
BrokenBlade talks about the importance of flexibility in pro play, covering topics such as:
Knowing your role and being adaptive

How to properly think about and approach your lane

How to communicate with your Jungler

How to track enemy Laners and the enemy Jungler

Understanding the meta and how the patch notes impact the game

Aimlabs Challenge
This chapter's focus was all about being able to adapt to any challenge thrown your way. For this challenge, take yourself out of your comfort zone by putting yourself in disadvantageous situations and then seeing how you're able to cope. In a low-stakes game mode, this could mean counter picking yourself, playing from behind, or trying out something you've never done before. Log the results and get comfortable being uncomfortable!