BrokenBlade Teaches Mastering Top Lane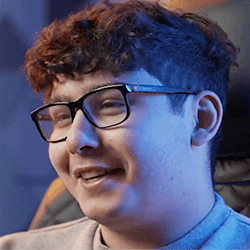 BrokenBlade
BrokenBlade teaches you how to properly approach the Mid-Late game by explaining:
When to push side lanes and when to group

Where you should be positioned on the map at any given time and why

How to abuse your priority to get yourself advantageous windows of time

The importance of getting resources while maintaining tempo

How to understand your champion's role during this phase of the game

Aimlabs Challenge
In this segment, you learned high-level advice for how to navigate the extremely complex mid-late stages of a game and how BrokenBlade handles these tough choices. For your next 3-5 ranked games focus on applying these concepts by constantly evaluating:
1. Your champion and its goals within the game
2. Whether you should be split pushing / catching farm or grouping with your team
3. How to maximize the impact of your windows of time when an enemy is catching the waves you pushed in These concepts are difficult even at the highest levels of play, so don't be too hard on yourself for mistakes you make.