BrokenBlade Teaches Mastering Top Lane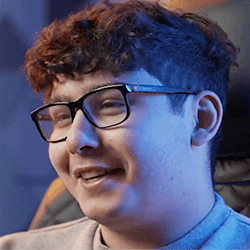 BrokenBlade
Strong Side vs. Weak Side
Lesson 8
BrokenBlade goes in-depth on the topic of strong side vs. weak side by helping you:
Understand how to identify when you are strong side or weak side

Maximize your lead as a strong side player and minimize losses on weak side

Survive when playing weakside so your strong side can get ahead

Aimlabs Challenge
In your next 3-5 ranked games, pay close attention to your Jungler's pathing to help you determine whether or not you're on strong side or weak side. If you already feel comfortable with this, take it a step further by adapting your gameplay however possible to the core objectives BrokenBlade outlined for each side. Over time, this well help you develop the "right way" to handle either situation and greatly improve your consistency as a player.