BrokenBlade Teaches Mastering Top Lane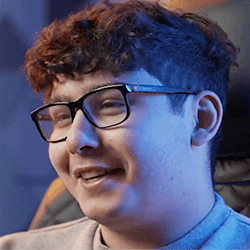 BrokenBlade
Optimizing Your Practice
Lesson 11
BrokenBlade explores the importance of productive practice by teaching you:
His daily routine and warmup habits

How BrokenBlade personally prepares for a stage match

The importance of being honest with yourself and playing to your strengths

The role of a coach in individual and team environments

Aimlabs Challenge
In this final course chapter, you learned the importance of having perspectives including a coach's perspective that can help you stay grounded in what you work on. For this challenge, seek out 2-3 outside perspectives from within your own social network or through Aimlabs/ProGuides services to get some constructive feedback/criticism for yourself. Apply this feedback in your next week of games and log the results.