GeneralSniper Teaches Carrying from Top Lane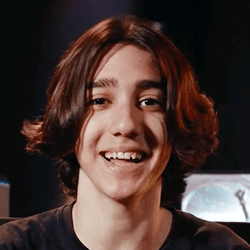 Sniper
Adaptation and Flexibility
Lesson 6
GeneralSniper explains how a Rank 1 player adapts to a fast-changing game by:
Staying up to date on current trends and patch notes

Constantly experimenting and limit testing to improve your skill ceiling

Developing strong instincts and learning to trust yourself

Aimlabs Challenge
In your next 3-5 normal or low-stakes games, work on limit-testing a specific aspect of your gameplay. This might mean following through on an all-in you wouldn't usually take, or opting to skirmish or teamfight over a risky objective. In situations where this goes wrong, ask yourself if there was anything you could have done differently. In situations where it goes well, internalize the importance of using your instincts to find small advantages in your games.