GeneralSniper Teaches Carrying from Top Lane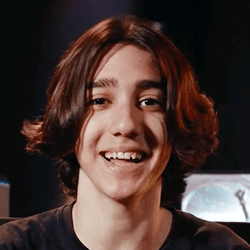 Sniper
Strong Side vs. Weak Side
Lesson 8
GeneralSniper teaches you how to recognize your win conditions and snowball games effectively by:
Positively impacting your other lanes

Tracking and looking for opportunities to disrupt the enemy jungler

Adapting your laning style depending on if you're playing strong vs. weak side

Aimlabs Challenge
Playing properly around strong vs. weak side is one of the most difficult concepts in the game that even high-level players struggle with. In your games this week, focus on being able to determine whether you're on strong or weak side by analyzing the directional pathing of your jungler on the map (and trying to track the opposing jungler). If you're already able to do this fairly consistently, the next step is to begin orienting your laning and trading around Sniper's suggestions from the lesson.