GeneralSniper Teaches Carrying from Top Lane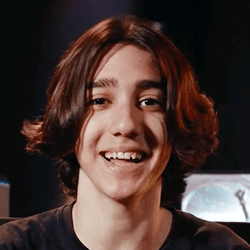 Sniper
GeneralSniper explains optimal teleport usage by teaching you:
How to improve the effectiveness of your teleports

The value of taking TP and the pros and cons of taking different summoner spell combinations

The importance of clear communication so your teammates can set up the right vision for your teleports

How you should approach thinking about TP to impact the rest of the map and look for plays
NOTE: this section may be outdated given recent changes to Teleport.

Aimlabs Challenge
In this lesson you learned the importance of teleport and other summoner spells in Top Lane. Try stepping out of your summoner spell comfort zone by taking a combination you otherwise wouldn't take, but still make sense with the champion(s) you play. If you usually take Flash + Teleport, try Teleport + Ignite or Flash + Ignite. If you usually take Flash + Ignite, try incorporating the Teleport advice GeneralSniper covered in the module. Part of being a top level player is being able to seamlessly adapt your playstyle around the summoner spells of you and your lane opponent, so take special note of the way these affect the way you play.