GeneralSniper Teaches Carrying from Top Lane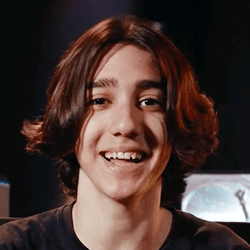 Sniper
Meet Your Coach: General Sniper
Lesson 1
GeneralSniper explains how he got his start in esports - exploring topics including:
His relationship with his older brother, Viper, and how it inspired him to pursue gaming

How he climbed quickly through the ranks to achieve Challenger at only 12 years old

The origin of his name GeneralSniper

His biggest accomplishments so far and career goals for the future

Aimlabs Challenge
While we may not all have the prodigal skills of GeneralSniper, in this segment he identified his inspirations for competing and described his competitive goals. For this challenge, identify what your own motivators and goals are as you progress throughout this course and your journey of improvement. Keep a record of them to see if they may have changed over the years or may change in the future. Consider sharing them on the Aimlabs.com platform using the #generalsnipercourse!