Pobelter Teaches Advanced Mid Lane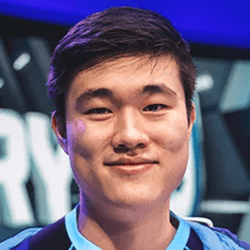 Pobelter
In this chapter, Pobelter covers how to approach vision control from the mid-lane, showing you:
Common warding spots to help keep your team track the enemy jungler

How to play properly around your team's and your own vision

Safe windows to look for the right timings to ward

The best wards and rotation paths for situations where you're side-laning

Aimlabs Challenge
A big misconception in League of Legends is that your support and jungle are the only ones responsible for your team's vision control. In this segment you learned how to impact your team's vision control as a mid laner. In your next 3-5 ranked games, make vision control your primary focus by trying to identify the right timings and locations to place your vision. As your games move into the mid-late stages, apply what you learned about vision control while side laning.