Pobelter Teaches Advanced Mid Lane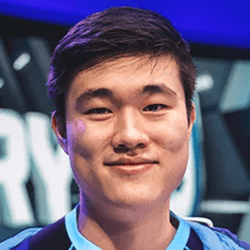 Pobelter
Crossmapping Objectives
Lesson 7
Pobelter discusses ways to maintain and use objective control to secure advantages for your team, including:
How to punish the enemy team for overcommitting to an objective

How pushing side lanes contribute to your team's control over an objective

An in-depth breakdown of how pro teams approach a late game elder dragon fight

Aimlabs Challenge
In this segment, you learned about the valuable concept of crossmapping which is particularly effective in situations where the objective you're contesting isn't essential for your team to secure. From your match history, download a recent ranked game that you lost (one with multiple objective takes involved) and analyze the start of each objective play. Ask yourself these questions:
Was my team in position and strong enough to take this fight?

Did my team have good vision and area control over the objective?

Was my team healthy enough to take a good fight?
If you answered no to any of these questions, ask yourself what crossmapping options could have been better than taking the fight that you did.