Pobelter Teaches Advanced Mid Lane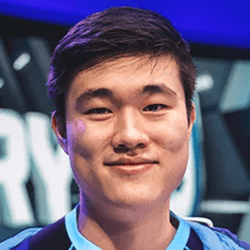 Pobelter
Mid To Late Game Tactics
Lesson 6
Pobelter covers his thoughts on Mid and Late game tactics for solo queue, discussing:
What to consider when deciding where to be on the map in the mid to late game

How to approach the dilemma of farming side lanes or grouping

Pobelter's tips for being more consistent when side laning

Ways to help get your solo queue team on the same page

Tips on how to better predict the outcome of fights

Aimlabs Challenge
In your next 3-5 ranked games, pay close attention to every mid-late game neutral objective (dragon, baron, herald). Ask yourself if your teammates are in position early enough to make an organized contest or if it might be better to look for a cross map play. Getting in the habit of doing this will help you avoid encouraging your teammates to take risky contests when better options are available.