Pobelter Teaches Advanced Mid Lane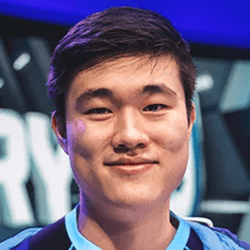 Pobelter
Late Game Decisions & Teamfighting
Lesson 9
Pobelter helps you maximize the odds of winning late game encounters by going over:
Optimal ways to utilize teleport and how to evaluate the value of your teleports

A breakdown of how crowd control dictates the tempo of a late game LCK teamfight

How lane pressure can force the enemy to make tough decisions

Aimlabs Challenge
In the second clip of this chapter, Pobelter highlighted they way carries navigate teamfights at the highest levels of play. Using his framework (paying close attention to how carries are playing around the crowd control of their teammates), look up a VOD or highlights from a recent professional match. Find 2-3 extended teamfights and watch how the mid and bot laners navigated these fights using a similar lens.