Pobelter Teaches Advanced Mid Lane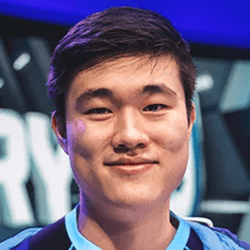 Pobelter
Pobelter wraps up his course by discussing his schedule and training routine as a professional player. He covers:
His practice regiment and typical schedule as a professional player

Examples of setting goals for himself as a player and evaluating those goals.

Recommendations on the correct mindset for improving as a player.

Aimlabs Challenge
In this final lesson, you learned the importance of being intentional with your practice and actively thinking about the game. Since you may not have 60 hours each week to dedicate towards League, create a 1-week training schedule around your personal goals for improvement. Taking inspiration from this course, map out a few things you want to get better at, determine your plan to get better at them, and then selectively allocate the free time you do have. Try to stick to this schedule as much as possible and log your results.