Pobelter Teaches Advanced Mid Lane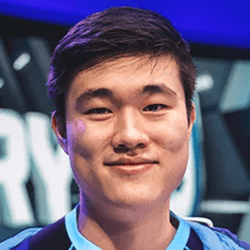 Pobelter
Working With Your Jungler
Lesson 4
Pobelter explores the essential relationship between mid laners and their junglers - teaching you:
Why keeping your jungler from falling behind will also help you in the long run

The two main types of junglers that are commonly encountered in League

How to tailor your game plan to synergize well with your jungler's goals

How to address the dilemma of deciding whether or not to move towards a jungle skirmish

Aimlabs Challenge
In this lesson, you learned about the synergies between the mid and jungle roles. In your next 3-5 ranked games, try to determine in champion select what your jungler's goals are for the game - are they more farming or ganking oriented (don't be afraid to ask!) Which side of the map do they want to path towards and play for? If you can do this consistently, the next step is to begin adjusting your playstyle to compliment the goals of your jungler and help them in whatever ways you can.