Pobelter Teaches Advanced Mid Lane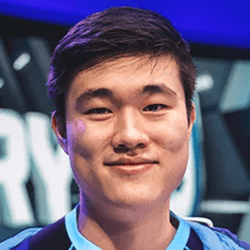 Pobelter
Early Game Tactics
Lesson 1
Pobelter discusses his approach to having a successful early game, including:
Different ways you can build advantages in winning matchups and minimize losses in bad ones

How your team's jungle archetype should affect your early game plan

Ways you can better manage your resources

Advice on how Pobelter thinks about itemization based on a number of factors

Aimlabs Challenge
In this lesson, you learned about the way Pobelter thinks about his champion's win conditions and uses them to translate his presence into the rest of the map. Consider your mid-lane champion pool - what do your champions like to do with leads or roam timings? Ask yourself if the ways you're using these opportunities line up with the win condition of your champion.