CoreJJ Teaches Carrying As Support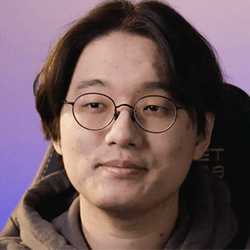 CoreJJ
Core teaches you how to identify your roam timers and different ways to create advantages for your team around the map.
How to visualize what will happen on the map before you roam.

Different ways to impact the jungle and other lanes without only going for kills

The symbiotic relationship between the support and jungle roles

Viewing your role as impactful beyond only supporting your ADC

Aimlabs Challenge
In your next ranked session, focus on identifying roam timings when it's safe to leave your bot duo and pushing your limits to impact the rest of the map. Remember; a good roam doesn't always need to result in a kill - you can also set other goals for yourself like clearing enemy vision, manipulating a minion wave, or grouping with your jungler.