CoreJJ Teaches Carrying As Support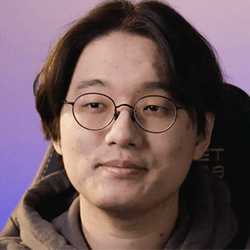 CoreJJ
Zirene provides background on CoreJJ's career and Core explores key topics including:
His journey from climbing solo queue in high school to establishing himself as a world-renowned champion

The responsibilities and huge carry potential of the support role

The importance of work ethic and application

Core's thoughts on champions queue and the NA amateur scene

The importance of learning from others

Aimlabs Challenge
Using Core's mindset for improvement this week, make a note of one small thing you learned from others in your next 5 ranked games. This could be anything; the playstyle of a monster 1-trick you encountered, or trading techniques that won or lost you the laning phase. Push yourself to apply a few of these things in any subsequent games this week.