CoreJJ Teaches Carrying As Support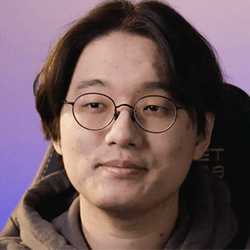 CoreJJ
Core covers ranked tips that help him consistently reach rank 1 on the solo queue ladder including:
Maximizing the potential of your champion's intended role and playstyle

How you should approach your ranked champion pool

Staying up to date on the meta and picking OP champions

Core's take on the differences between players in each ranked tier

Aimlabs Challenge
Step out of your comfort zone this week and expand your champion pool. Take on one or two new champions (start small!) with playstyles that vary from what you're already used to playing. For example, if you tend to be an engage support player, try out an enchanter and vice versa.