CoreJJ Teaches Carrying As Support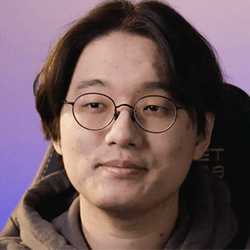 CoreJJ
Practice & Mentality
Lesson 10
Learn a world champion support player's approach to winning and improvement. Core offers critical advice for aspiring player including:
Using a growth mindset to address fear, tilt and ego

Why it's important for players to "be a robot"

The value of seeking out constructive criticism and other perspectives from other players and coaches

Aimlabs Challenge
In this final course challenge, take on Core's philosophy for making your practice and time spent on League of Legends as efficient as possible. A couple of tips for this could be taking regular breaks when you feel yourself getting tilted and focusing on one or two things per game such as a specific area of play or a previous challenge from this course.