CoreJJ Teaches Carrying As Support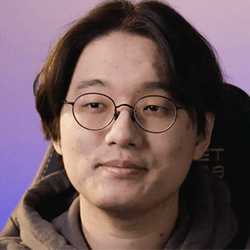 CoreJJ
CoreJJ covers his thought process for maximizing the effectiveness of you and your team's vision placement with these key concepts:
The relationship between vision and your team's ability to play aggressively.

Making sure every ward you place has a job

Vision control as a team objective and maintaining pink wards on the map

The importance of refilling your sightstone wards and not overstaying on the map

When to swap between warding trinket and sweeper

When and how to defend your team's vision

Aimlabs Challenge
Using Core's approach to vision, focus on making sure every ward you place in your ranked games this week has a job. Especially focus on avoiding redundant vision and being proactive about refilling your sightstone when the enemy is actively clearing your vision.