Yay Teaches Optimal Valorant Training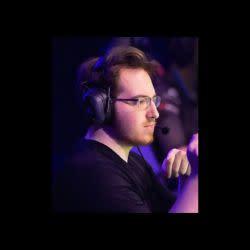 yay
yay offers you ways to learn from his superhuman game sense by:
Paying close attention to enemy tendencies and patterns in their utility usage

Deducing enemy locations from the way enemy players are holding & not holding angles

Recognizing the importance of taking calculated risks in man-down & clutch situations

Using your team's utility to mind-game the enemy team and create weaknesses

Aimlabs Challenge
In this course lesson, yay taught you that thinking too much about your own play and not properly factoring in your opponents can result in you becoming reactive and predictable. In your ranked games this week, challenge yourself to identify takeaways you notice about the enemy team's tendencies (this could be about their playstyle as a whole or about a single player) each round. By the end of each match, even if you lost, you should be able to remember a few tendencies or patterns that can help contextualize what you could've done to perform better in that game.