Scump Teaches Pro Call of Duty Fundamentals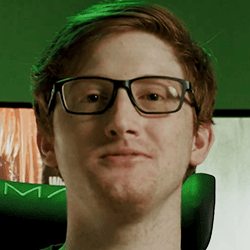 Scump
Map Control and Information
Lesson 8
In this macro-focused lesson, Scump helps you understand:
Information gathering and processing at the team and individual level

The mechanics and tricks associated with minimap dots

How mind games and mix-ups are utilized at the pro level

An example of a defensive set up on the map Garrison with a breakdown of how each player should play and position

Aimlabs Challenge
A large part of applying the concepts that Scump laid out above are contingent on knowing and manipulating spawns on specific maps. Pull up a spawn guide for your favorite map (a quick google search should yield tons of results) and try to study one of the maps. Load up a custom game and walk a perimeter around each spawn to see if you have a general sense of possible spawn points. Having this knowledge is an important perquisite for being comfortable using stronger techniques such as the spawn trapping necessary to create a "blender" for your opponents.