Scump Teaches Pro Call of Duty Fundamentals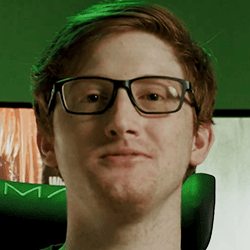 Scump
Known for being one of the most clutch players in COD history, Scump offers some tips on how to navigate high-pressure situations, including:
How to get yourself in the correct mindset to approach clutching

How to adapt your plan to try to equalize the numbers disadvantage

The fundamental skills you should most lean on when solving in-game problems

A demo showcasing how effective prediction and decision making skills result in a 1v4 win for Scump

Aimlabs Challenge
In this lesson, you learned how Scump approaches man-down situations and stays collected enough to make the best out of them. Apply this advice in the next 3-5 matches you play by focusing on coordinating with your teammates to isolate the enemy's weakest area of the map or weakest player whenever you're in a man-down situation. Over time, this approach will help you consistently improve the odds of your team making a comeback.