Scump Teaches Pro Call of Duty Fundamentals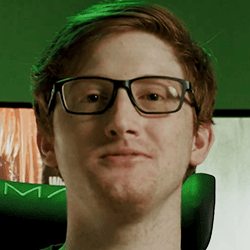 Scump
In this Hardpoint focused lesson, Scump covers:
The general flow of gameplay in the hardpoint game mode and how it differs from other modes

How using a different gun impacts your playstyle and role within any team

Some tips regarding selecting the correct position and angle on the map to gain information or kill advantages over opponents

Several play by play demos detailing the thought process behind how he develops hardpoint rounds favorably for his team

Aimlabs Challenge
Watch a professional VOD of a pro player's POV approach to playing hardpoint on a specific map. Try to focus on 1-2 "power" positions that are used on that map. In your next games, practice holding that position whenever it makes sense to and getting familiar with the common rotations to and from that position. You should aim to expand this "library" of strong positions over time. Intentionally practicing and playing these angles can improve your gameplay dramatically.