Scump Teaches Pro Call of Duty Fundamentals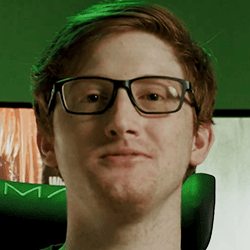 Scump
Search and Destroy
Lesson 9
Scump gives you a focused breakdown of:
Some golden rules associated with playing Search and Destroy

The differences between Search and Destroy and other modes

The differences in playstyle between AR and SMG players in any SND setup

The thought process behind his decisions on an actual round of SND

Aimlabs Challenge
Play 3 games of Search and Destroy, making sure to record your POV if possible. On defense, analyze all of your deaths under the lens of making sure you're not playing overly aggressive. As Scump mentioned, understanding that attackers must take the initiative to make something happen is a common mistake that happens in pub games.