Scump Teaches Pro Call of Duty Fundamentals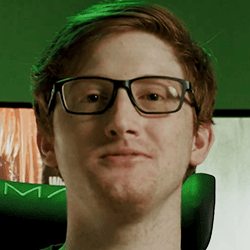 Scump
Controllers & Settings
Lesson 3
Scump shows you some of his personal secrets to success, including his:
Personal choice of controller and grip

Opinion on some advantages his grip style has over the standard controller grip

Preferred in-game settings at the time of filming

Aimlabs Challenge
Pick any of the settings (or the grip) Scump discussed that you may not have been using, or were intrigued by. Spend some time practicing the implementation in some casual games and consider using the setting permanently. It isn't important to copy the exact settings that Scump is using, rather, you should experiment with and give a chance to things that may improve your performance in the long run.