Scump Teaches Pro Call of Duty Fundamentals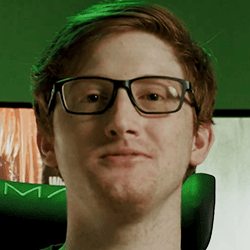 Scump
Practice & Routine
Lesson 11
Scump offers you his advice and wisdom for developing the right mindset of practice and improvement, including:
The importance of consistent high-quality practice and love for the game

How an aggressive attitude negatively impacts individual players and teams

A typical practice schedule for a pro COD player to give you ideas on how to plan out your own practice sessions

The role and timing of VOD review in improving individual and team play

Aimlabs Challenge
One of the most important steps in facilitating high quality practice is to block off time and set goals. Each day you aim to get some practice in, block off a specific time (such as 5-7pm) for working on 2 specific goals. These goals can be something as conceptual as reading enemy spawns correctly or as mechanical as perfecting your slide cancel. Allocating specific practice times and having 1-3 specific goals in mind will dramatically improve the pace at which you develop your skills as a COD player.