Aphromoo Teaches Support Map Control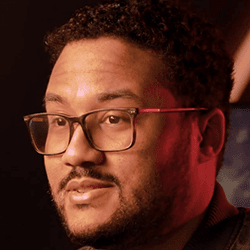 Aphromoo
Aphromoo teaches you his thought process for climbing the ranked ladder by teaching you:
The importance of understanding your strengths and playing towards them

How to decide on your champion pool while adapting your pick depending on your team's composition

His thoughts on what differentiates players at different skill levels

Ways to better communicate, properly engage, and track the enemy jungler

Aimlabs Challenge
In this segment, Aphromoo highlighted what he believes are the distinct differences between lower and higher ranked players. Oftentimes players will only focus on comparing themselves to the best of the best (Pro and Challenger players) while missing the steps in between. Look up and analyze 1-2 matches of a support player playing in a rank 1-2 tiers above you (i.e. analyze a Platinum player if you're Gold, or Diamond player if you're already in Platinum). You can find excellent VOD's on YouTube or even in your own match history when facing and losing to better players. Take note of how they play differently from you (if at all) and apply these takeaways to your next games.