Snip3Down Teaches Apex Legends Fundamentals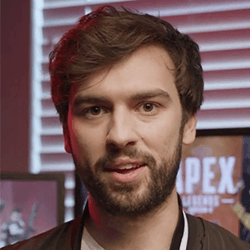 Snip3Down
In this final lesson, Snip3down teaches you lessons he's learned throughout his pro career including:
The importance of being self-critical in helping you improve consistently

How to handle tilt and high tensions

The value of building trust and a support system in your regular teammates

Aimlabs Challenge
In this final lesson, Snip3down taught you the importance of developing a pro mindset and the value of being self-critical. In your next 5 ranked games, record a few notes on mistakes you made or things you feel could be improved. At the end of these games, look back on any repeated mistakes or patterns you notice as these can give you valuable insight into where you can grow as a player.