Snip3Down Teaches Apex Legends Fundamentals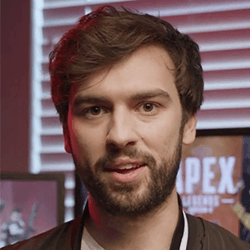 Snip3Down
Learn about fundamental aspects of Apex Legend's unique item system and different ways to optimize your play including:
How to determine when to heal or contribute during a fight

Choosing an ideal gun loadout for your legend

The importance of spreading loot amongst teammates and upgrading evo shields

Efficient healing and armor swapping during fights

Aimlabs Challenge
One of the biggest things that separates pros like Snip3down from the average player is their mid-fight decision-making around when to heal versus shoot their gun. Dedicate a few games this week into just thinking about this concept. If you often find yourself healing while your team dies, look for that moment when enemies might shift their attention to your teammates. On the other hand, if you find yourself consistently getting knocked without ever healing, work on maximizing your HP and not over-committing too soon.